Monitor Traditional Intellectual Property Trade and eCommerce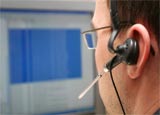 Intellectual Property Protection involves monitoring  the potential counterfeiting of product or creative, investigating violations and enforcing an organizations intellectual property rights worldwide.  Companies must find qualified legal counsel to assist them in registering  their IP and preparing to defend it.
If you do not monitor and investigate the uses and potential uses or violations of your IP you may find yourselves having a difficult time protecting it.  Intellectual property protection requires vigorous and vigilant effort to ensure violators are investigated, exposed, and prosecuted.  If you feel you may have been the victim of counterfeiting you should explore engaging in an intellectual property investigation to protect your organization.
Throughout Diversified Risk Management, Inc.'s history, we have conducted sophisticated surveillance and undercover operations specializing in identifying counterfeit products. The internet has seen a tremendous growth in eCommerce; as a result, Diversified Risk Management, Inc. includes eCommerce monitoring of auction sites and conducting business intelligence as part of it's services. We assist brand owners in tracking down Intellectual Property thieves and identifying the source and gray market product.